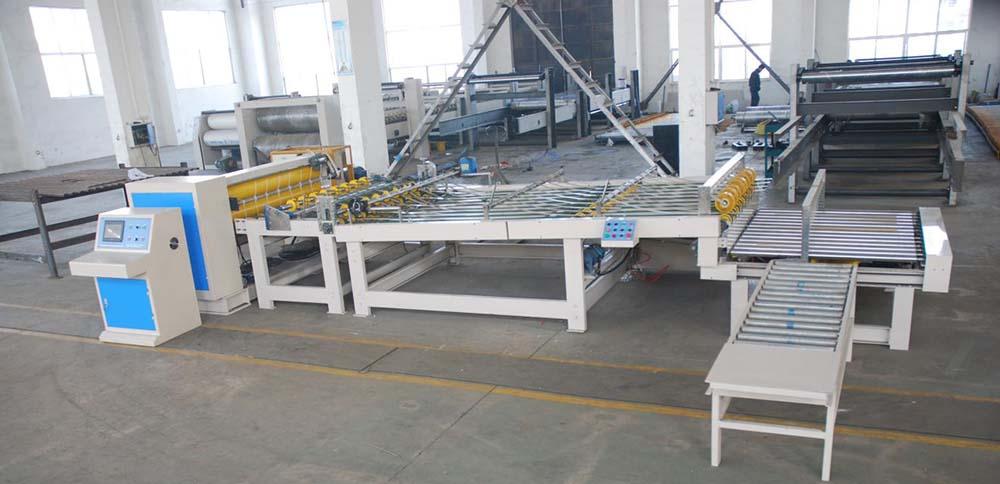 Features:
Could store 200 sets of orders, man-machine interface with information displayed screen, the orders can be consulted, modified, added, and cancel at any time.

The motor drive adopts German KEB servo controller, and uses high performance servo motor synchronous drive.
The transverse cutter is made of blade steel, the gear with hard face grinding can realize no-side clearance transmission with high precision and longer service life.
The main machine is made of grey cast iron and has high rigidity and high shake resistance.
The stacking part adopts the gantry platform to lift and guarantee high working efficiency. Divided into three sections with right angle cross output when reach a certain quantity, first section of gross roll design paper flat output without bending, second section of buffer length overlapping, third section of points aerodynamic separation, accelerate the output of board. Max stacking height is 1.3m, and suit for high efficiency production of color printing enterprises.
Regular technical parameters:
Working width: 1200-2500mm
Operation direction: Right or left (depend on customer plant )
Max mechanical speed: 150m/min
Mechanical configuration: computer helical transverse cutting
Min cutting length: 300mm
Max cutting length: 9999mm
Cutting precision: ±1mm (constant speed), ±1.5mm (non- constant speed)
5 sets of thin blade with ¢200
Rollers diameter parameters:
Upper blade shaft diameter of transverse cutting: ¢200mm (Dynamic balancing)
Lower blade shaft diameter of transverse cutting: ¢200mm (Dynamic balancing)
Lower paper roller diameter: ¢156mm (Dynamic balancing)

Notes: All rollers are grinding and chrome plated (except upper and lower blade shaft).
Parameters of motor and electric appliance:
Main driving motor power: 12.5KW Full AC synchronous servo motor.

Paper motor power: 3kW (frequency control)
Feed motor power: 1.5KW (frequency control)
Transverse motor power: 0.75KW (frequency control)