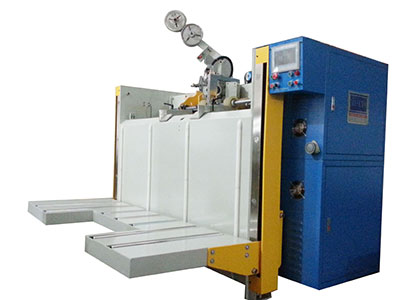 Model: BD-2460
1. The semi-auto stitching machine has a double-servo drive structure and gets a higher accuracy. With the less mechanically driven part, machinery failure rate is reduced effectively.
2. The machine can be optionally equipped with a rear manual or electric baffle plate driven by a step motor. With accurate positioning performance, the rear baffle plate allows the carton stapler to stitch cartons of different sizes, and the machine supports carton size change in a minute.
3. When operate the machine, you can adjust the paper feeding rubber wheel clearance manually or electrically as you like.
4. An intelligent touch screen is mounted to semi-auto stitching machine, which means that you can change the parameters including stitching space, nail quantity, nail type, rear baffle plate position in an easier way.
5. With the machine, you are free to nail with single nail (/ / /), double-nail (// // //) or three-nail (// / //) style according to your special demands.
6. The machine can also count the paper fed into it (0-999) automatically and when one bundle is completed, it will be sent out automatically for bundling.
7. Carton with cover and carton without cover can both be nailed through this semi-auto carton stitching machine and the minimum space between the first nail to the carton edge is 25mm.
8. If no stitching line is available, an alarm will be activated to avoid bad products with omitted nail or less nail.
9. For the semi-finished product it manufactured, only two operators are needed to complete the remained work, which will save a lot for users.
Machine Parameter
Machine speed
500/min
Total power
6HP
Nailing space
30-100mm (it can be adjusted to your demand)
Weight
2000kg
Nail quantity
1-99 nails
Height of feeder
900mm
Nail type
Single nail, double nails, reinforced nails
Applicable corrugated carton board
3 layers/5 layers of corrugated carton board(3mm-8mm)
Min. paper size
300*606mm
Max. paper size
1515*2460mm
Stitching line specification
2.0mm*(0.65mm-0.75mm)